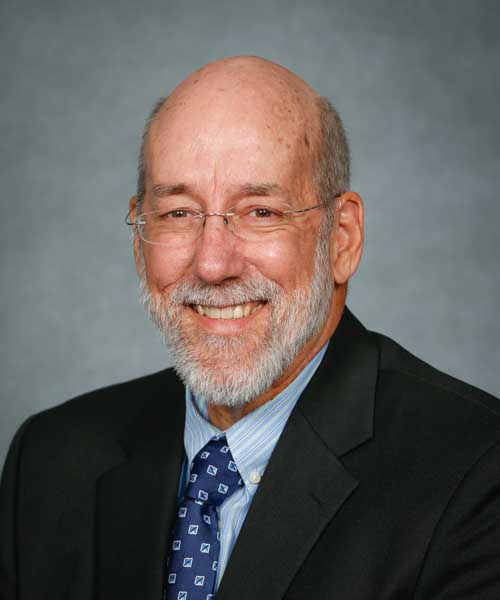 ---
Department
Role: Staff
Campus: Springfield
---
Postal mail
Missouri State University
Biology
901 S. National Ave.
---
Biography
Dr. Chris Barnhart, distinguished professor of biology, studies a group of animals that have a low profile - they live buried in the bottom of rivers.
His interest in freshwater mussels dates back to childhood experiences in midwestern rivers, and takes him to the wilds of Kansas, Oklahoma and Arkansas, as well as Europe, China and New Zealand. Barnhart enjoys learning and teaching at all levels. As volunteer curator of the Roston Native Butterfly House in the Springfield Botanical Center, he promotes nature awareness and urban ecology. His public speaking topics include Freshwater Conservation (Sacrificial Clams - the Conservation Significance of Freshwater Mollusks), Parasitology (Who's Eating Who, and Why Does It Matter?), Invasive Species (World of Weeds - the Homogenization of Nature), Pollination (Special Delivery: the Beauty of Plant-Pollinator Relationships) and Butterflies (Touched by Butterflies: Opportunities for Ecological Education).
---
Details
Education
PhD, Biology, 1984, University of California, Los Angeles
MA, Biology, 1978, University of Kansas
BS, Zoology, 1976, Iowa State University
Research and professional interests
My research interests include the physiological ecology of animals, particularly in freshwater. Current projects focus on the conservation biology and captive propagation of freshwater bivalves, and the effects of hypoxia on aquatic organisms.
Awards and honors
Outreach and Education External Partnership Award, 2017, Missouri Department of Conservation
Gift of Time Nominee, 2017, City of Springfield/Springfield Council of Churches
Faculty Excellence in Research Award, 2016, College of Natural and Applied Sciences, Missouri State University
Faculty Excellence in Community Service Award, 2016, Missouri State University
Special Recognition, 2016, Friends of the Gardens, Springfield, MO
Board of Governors Faculty Excellence in Public Affairs Award, 2015, Missouri State University
Faculty Excellence in Service Award, 2015, College of Natural and Applied Sciences,
Faculty Excellence in Research Award, 2012, College of Natural and Applied Sciences,
Outstanding Faculty Research Director's Award, 2012, Honors College, Missouri State University
Lifetime Achievement Award, 2011, Freshwater Mollusk Conservation Society
Collaborator of the Year Award, 2010, Missouri Department of Conservation
Conservation Champion Appreciation Award, 2009,

U.S. Fish and Wildlife Service
Additional resources
---
Area of expertise
Science
Animals
Conservation