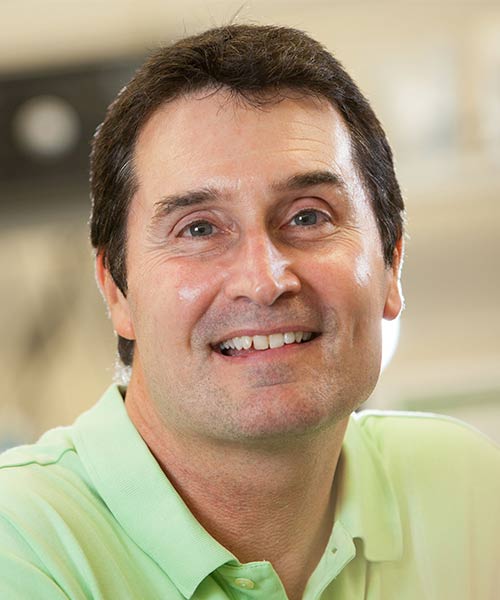 Distinguished Professor
Director of Cell Biology and the Center for Biomedical and Life Sciences
---
Department
Role: Faculty
Campus: Springfield
---
Postal mail
Missouri State University
Biology
901 S. National Ave.
---
Biography
Dr. Paul Durham is distinguished professor of biology and director of Missouri State University's Center for Biomedical and Life Sciences, a multidisciplinary laboratory that utilizes cellular/molecular, microbiological, biochemical and chemical techniques. A primary goal of his research is to determine the signaling pathways by which inflammatory and anti-inflammatory agents control neuropeptide gene expression in disorders involving the trigeminal nerve.
Currently, he is studying the regulation of protein expression in cultured nerve and glial cells, human cell lines, in vivo animal models and clinical studies. A major focus of his research has been to elucidate the cellular/molecular mechanisms by which novel drugs and nutraceuticals modulate the excitability state of neurons and glial cells under pathological conditions in models of migraine, TMJ disorder and epilepsy. More recently, his laboratory has been investigating epigenetic mechanisms and changes in gut microbiota in response to changes in diet, sleep pattern, stress and chronic inflammation.
Durham is frequently invited as a guest lecturer. He has authored or co-authored 80 peer-reviewed research publications, numerous book chapters and technical reports, and 160 published abstracts. He has received nearly $14 million in external grants to support his research. In addition, Durham has served on numerous National Institutes of Health (NIH) study sections and advisory boards, and is currently a reviewer for 15 different journals.
---
Details
Education
PhD, Anatomy and Cell Biology, 1994, University of Iowa
MS, Plant Biochemistry, 1989, University of Iowa
BS, Biology/Philosophy, 1984, St. Ambrose University
Teaching
BIO 320 Molecular Cell Biology (lecture)
BIO 121 General Biology I (lecture)
Research and professional interests
Calcitonin gene-related peptide
Chronic pain
Gut health
Migraines

Temporomandibular Joint (TMJ) disorder
Other interests
American Association for the Advancement of Science: Member
American Headache Society: Member
American Pain Society: Member
American Academy of Orofacial Pain: Executive Committee Member
Frontiers, Neurology: Editorial Board Member
Society for Neuroscience: Member
Awards and honors
Author of 16 patents
Bronze Bear, Missouri State University, 2017
Excellence in Teaching Award, Board of Governors, Missouri State University, 2017
Foundation Award in Teaching, Missouri State University, 2017
Foundation Award in Research, Missouri State University, 2016, 2010, 2007
Atwood Research and Teaching Award, Missouri State University, 2015
Service Award, College of Natural and Applied Sciences, Missouri State University, 2015
Excellence in Innovation Award, Allergan, 2004
Additional resources
---
Area of expertise
Science
Health and wellness